Is it the Eternally Damned Satan or the
Sovereign God?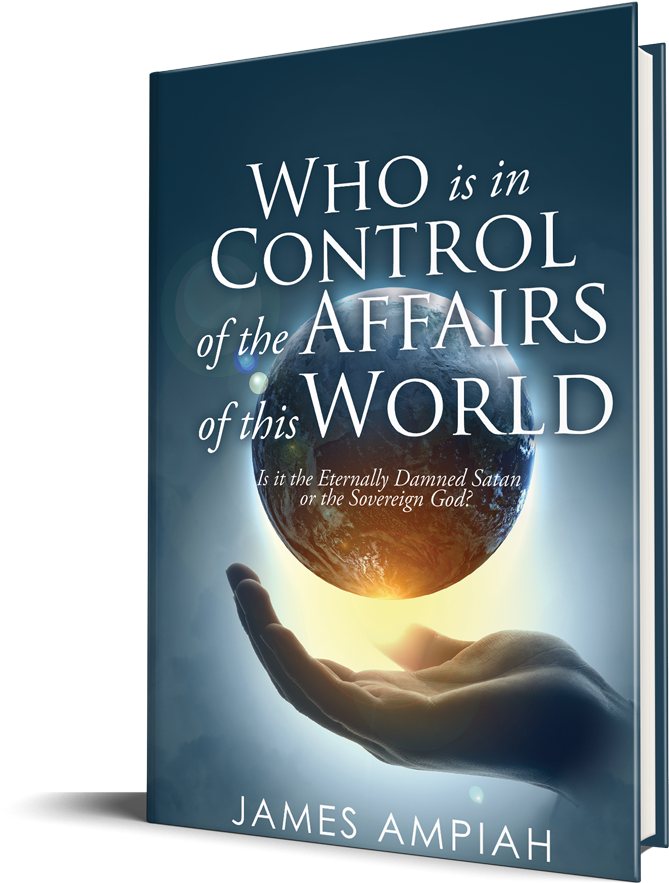 God has given every person on the face of planet earth the will to make choices in this life. Our choices will determine where we will spend eternity. Unfortunately, the majority of people make wrong choices or decisions which land them in situations or circumstances they cannot get out of either because it is too late or they feel powerless or choose not to do anything about them. The main reason for these wrong choices in the early years of adulthood of any person is lack of spiritual knowledge of God's original plan and purpose and will for our lives in this world.
This book gives you God's perspective in the choices you make that will lead you to receiving eternal life through faith in Christ Jesus, our Saviour and Lord. The Holy Bible is the 'Word' of God-the source of all spiritual truth, which is the 'Will' of God for all His creation in this world. Without a doubt, the 'WORD' of God is the Authority of God, by which anyone who believes it, will receive Godly wisdom and revelation knowledge to make the right choices in this life.